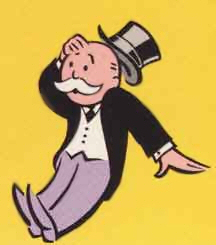 Sticker Shock
by David Atwood
This past year was the 'worst' year for investors since the great financial crisis of 2008.  The Canadian TSX index finished down 10.1% on the year and the Canadian dollar was among the worst performing major currencies in the world.  Volatility returned to stock markets around the world and the last quarter of 2018 was particularly difficult for investors, jarring us awake after a long period of relative calm.  The year before, 2017, was one of the rare years in Canada when stock prices moved less than 3% from peak to trough.
Expectations set the stage for most surprises.  The creepy background noise of the financial news leading into Christmas was a contrast to the distracting and more cheerful seasonal music and the New Years celebrations.  Prices of our best loved business ideas were falling right up to about December 24. Many investors will be in for "sticker shock" when they open their year end statements. 
Eyes on the road
Some may choose the time-tested strategy of fixing their sight on the road ahead, as though they are driving past the scene of an accident.
Those peaking through their fingers may find the scene is one of an emerging and perhaps fleeting opportunity.  The good news is that prices have started to recover, and the hangover of exuberance may soon be a distant memory.  Short-term memory will also ensure resolutions to avoid similar exuberant behavior give rise to new and additional opportunities in the future!
Seeking clarity
Predictions about the short-term future of stock prices is not something Grant nor I can do successfully and consistently; and we don't know of anyone else with the capability.  We spend no time evaluating the tea leaves or gazing into a crystal ball and we're skeptical about the predictions made by well intended individuals, regardless of the medium, the educational pedigree, or tools used to arrive at their conclusions. 
Knowing when prices are high and when they are low, and what a great business looks like is something that can be learned.  We have learned good investment behavior; we are fearful when others are greedy, and we are greedy when others are fearful.  Far more can go wrong than right, so we spend more time preserving capital and avoiding disaster than chasing down a wild pitch with a home run swing.
Investing with certainty
When prices were high, we were building cash in client portfolios because corrections like this are inevitable.  We left the party early, because we can be certain the music will eventually stop and there will be a scramble for the exits.  
When we started building cash, in the form of fixed income bearing investments, we were certain that the cost of lower expected returns was a form of portfolio insurance.  We gave up some of the upside of being fully invested to buy peace of mind and protection against the downside risk of falling equity prices. 
Most professional money managers operating mutual funds are typically fully invested.  Timing the market is difficult and confounding even for seasoned experts, so they focus on what we own or emerging value opportunities.  The capital allocation decisions, say the mix between equities and fixed income, are left up to clients and their advisors to apply on an individual basis.   Due to this institutional imperative to be fully invested, we can be certain that when prices are low, managers have little or no extra cash to work with.
A call to action
There is certainty knowing that when market prices fall we will want cash available to pick up the discounts being offered.  We deliberately put ourselves in a position to have investment options and to take advantage of the market rather than being forced to wait listlessly on the sidelines for the whims of the market to decide our fate.
We are also confident that market prices will be higher 10-15 years from now than they are today.  As a result, the newly corrected prices we are seeing today on the businesses we will need and want to own, represent a good opportunity to load up the shopping cart.  With the prices low, now is the time to buy!
Other news
In other news, technology advances continue to make our lives simpler and easier.  For the past couple of months, we have successfully used our new e-consent option to save clients time and printing materials on many of the thousands of transactions we process every year.  Each of our clients have their own private portal where they can retrieve and authorize documents, view their portfolios, and use customized planning tools.  Choosing the e-delivery option also saves clients $25.00 per year.
Our bookkeeper and accountant, John Hayman, has decided to retire after about 20 years.  John has been a solid contributor to our back office and a trusted tax advisor to dozens of our clients preparing hundreds of client tax returns over the years.  True to form, John has been actively training his replacement over the past couple of months to ensure a smooth transition. 
A suitable alternative is also in place for those clients taking advantage of tax preparation services and financial planning integration.  Simply drop off your returns or E-Mail your slips as you normally would.
Commissions, trailing commissions, management fees and expenses all may be associated with mutual fund investments. Please read the prospectus before investing. Mutual funds are not guaranteed, their values change frequently and past performance may not be repeated.
predictions
|
Sticker Shock
|
expectations
|
memory
|
opportunities
|
learned
|
greedy
|
clarity
|
insurance
|
peace of mind
|
certainty