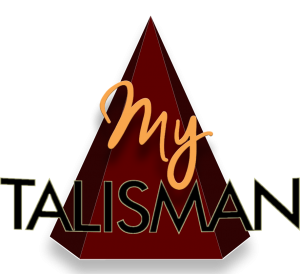 Talisman 2016 Annual Report
Growth and Service Milestones
Welcome to the opening weeks of 2017 and the 1st day of the rest of your life!  Thank you for sharing this important part of your journey with us here at Talisman.  Some of our best clients have decades of experience investing with us and they have witnessed quite a transformation over the past 30 years!  The transformation taking place in this past year is worthy of attention.  Here is why.
We can observe how publicly traded companies are compelled to provide shareholders with an annual report to explain business operations.  The scrutiny of a publicly traded company is warranted because shareholders are investing their hard-earned money and they have a right to know how their money is being managed.   
When you invest using the services of myTalisman™, we become a steward of your savings and we're responsible for something else as valuable as money; it's your time.  For those in or near retirement, there may be limited opportunities to add more savings.  A shortfall of capital may be offset by time and compounding, but you can't get your time back once it is spent.  We must respect the full significance of your decision to work with us, especially the sacrifice of your time.
Here for the first time, is your equivalent of an annual report from Talisman.  This "State of the Union" is a little longer than our usual messages, however it is much shorter than most annual reports.  Last year was another good year for new investment growth and service milestones.  
Let's break myTalisman™ down into a few of the major component parts.
Communication
Financial Planning
Investing
Administration
Communication
Let's save the best for last and get the wonky stuff out the way first.  Here goes with my first mea culpa – latin for, "through my fault".
One of the responsibilities I don't delegate is the communication of important messages about investing.  During 2016, you only got four Speakeasy Blog messages from me about investing and most of those came in the first half of the year.  Around June, I decided to cancel a paid subscription we were providing to share general information about financial planning.  As a result, we ended the year a little too quietly.
If one were to study the timing of all investment related messages over the past decade or so, one would find the frequency increases during times of turmoil and unrest.  There is no shortage of turmoil in investment markets and volatility has been increasing as we get further into the longest running bull market in history, so there is plenty to talk about.  You didn't get a word from me about the US election, Brexit, or any of the other events stirring markets in 2016.
There is no good excuse for the gap in communication.  Last year I had written more articles than I published, which is like the tree falling in the forest that few will ever hear.  E-Mail fatigue caused my bias to surface and I concluded in error that many clients are also inundated with the noise of information and they would prefer it if I would keep their lives simple.  Simple is regular, calorie free, sound bytes of information, not radio silence!
Speakeasy blogs are like food for the brain.  We have an appetite for healthy, good ideas about investing, and so do our clients.  We eat our own cooking, so we ought to serve it up generously and show the difference between intelligent investing and a fluffy sound byte!  When the sun is shining in and outside of investment markets I get the feeling many of our clients would rather be sipping something and relaxing.  Many like to relax by reading with a cold drink in their hand!  My error of omission was holding off on sending out regular E-Mail links to blog articles, with or without the extra calories!
Now let's move on to our more successful communication activities.
We follow an onboarding process to ensure we provide a consistent experience for all new clients.  There are agendas to follow for each of the five different onboarding meetings, and then there are a series of reviews.  The reviews we offer were expanded last year to go more deeply into each specific area of financial management, including risk management, tax and accounting, finance and debt, estate planning, and investment.
Each of the above review meetings are addressed directly with specific invitations, agendas, and meeting follow up letters.  Jean Alport and Shirley Ninan drive the bus on setting up the meetings and preparing the follow ups.  The frequency of direct contact is client specific, driven by the client service schedule, or the personal circumstances of the client.  We welcome meetings for any reason – the door is open and we accommodate all requests.
We have been augmenting our face to face meetings with web based reviews for a few years now.  The system is simple to use, easy on the environment, and saves precious time otherwise lost to commuting.  Web based reviews make it easy to communicate live, "person to person", while sharing information over the internet.  The technology is useful for promoting more frequent interactions and contributing to a more connected experience.  We have been getting good feedback on the use of this screen sharing service.
We didn't formally measure the amount of contact we have been achieving through client meetings in 2016, however there is a consensus around the office that frequency, quality of interactions, and follow up are running the best they have ever been.  This year we will formally compare meeting activity against the activity in 2016 and see if we can take it up a notch!
We also use social media, mostly Facebook and LinkedIN, to stay in touch sharing general commentary or topics we feel may be of interest.  Kudo's go to Grant Atwood for staying on top of those communications.  We were well "liked" in 2016, so thank you for your support and encouragement.  Share us with your friends!
Our web site is a key tool for communication and last year it was optimized for responsive viewing over portable devices.  Many of our clients are now using portable devices to view messages and surf the web so we made the changes needed to make our site more responsive.  We get good feedback on the look and feel of the site – it is a custom design and build.  We keep the cost of maintenance low by managing most of it in house.
The site surfaces quickly on search engines, depending on the search criteria, however there was no effort put into search engine optimization (SEO).  Attracting complete strangers from all over the world sounds appealing but we're not expecting to go viral as a virtual sensation anytime soon.  If you know someone affordable who can assist us with SEO, please introduce us so we can spread the joy!
All of our clients are known to us or they were introduced by friends, family members, or other professional advisors.  We prefer to keep growing by word of mouth, so feel free to continue introducing us to your favorite friends and family members the old fashioned way.  We pool family assets to lower costs and we are open to extending service fee discounts to your friends as well as family members.
Financial Planning
About 20 years ago, a single new client balked at the suggestion of creating a financial plan before investing money with us.  The experience was instructional.  The planning and investment process can appear cumbersome, especially for those in a time strapped world.  We designed an approach that made the planning simple and we've stuck to it.  We make no apologies for sticking to the plan first, invest later approach.  Having said that I'm guilty of making a similar mistake, being in too big of a hurry to get things done.
Over the span of decades, I tried to squeeze too much planning into too little time.  The tell tale signs were there for a while.  A few years ago, we improved the process by splitting the review meetings into two components; investment performance reviews and planning reviews.  Since that time, I noticed we were still skimming over important areas of financial planning and we were not diving deep enough to thoroughly address all the issues.
Acknowledging a weakness in our service took some level of maturity to accept.  No clients were complaining, there were no blow ups, and compared to most of our peers we were still miles ahead with what we were doing.  Tinkering to build a better mousetrap is like scratching an itch.  It feels good but sometimes its best to leave well enough alone.  Now that we realize our client relationships are spanning decades, we know we have plenty of time to go the full distance and do the right thing.  We scratched the itch and made significant changes in 2016.
The solution was quite simple; add more specific types of meetings into the review process and alternate until all the planning issues have been thoroughly addressed.  Confidently expecting time to be on our side as we do with investing would have made our planning services far more effective.
Providing service to others is a humbling experience.   We can't be short sighted if we're going to live life to the fullest and assist our clients with soaring to new heights!  Today we're taking the approach that it is never too late to get on the right path.
Being dogmatic and sticking to principles can make us stuck and go from being cumbersome to becoming problematic.  We're no good to anyone if we're not working for them, so we try to be flexible.  The few clients who have managed to get onboard without going through the planning exercise are usually high-trust clients – family members, or close personal friends.  We also acquired clients through a business succession a few years back and many of those clients are new to us without plans.
Typically, we follow a path where we circle back to ensure no one is left behind.  Our processes identify where each client is along the service spectrum.  We accommodate everyone as best we can with a view toward establishing a customized written plan, a map personalized for each family.  Our purpose is to assist with shining a light on the way forward.
Investing
During the hazy days of summer 2016, we concluded our review of the target equity portfolio.  We found that the funds we have recommended are outperforming their respective benchmarks with only minor exceptions.  Again, clients have been happy with the results, and so are we.  When we expanded our review to include other funds which meet our investment criteria, we identified other funds with similar risk profiles and higher returns than those in our target portfolio.  Our thorough review has resulted in several changes which are being introduced to clients systematically as we continue through the review process.
Our style of investment management is very low touch.  Turnover typically results in frictional costs.  The direct cost of changing investments is absorbed through commission rebates, so it isn't the direct cost that is causing the friction.  Tax on capital gains needs to be managed in accounts that are not tax sheltered.  The indirect cost of turnover also arises when an existing portfolio is about to surface value that was bought and paid for at some point in the past.  Typically, our managers are buying at a discount and holding the security until the embedded value surfaces through a higher share price some time in the future.  There is always a chance that the end date bias will affect the outcome of our actions.  So, we need to be careful transitioning, even when the change is considered lateral.
Low turnover is one way to minimize exposure to the frictional cost of transition.  The last time we made a major change to the portfolio was in 2004 when we made a significant shift into dividend bearing investments.  Since then, the only changes we have made were to follow managers when they left from one firm to another and during one other unexpected event.
When the federal government introduced a budget in 2006 we moved from a fund loaded with income trusts into a dividend fund then we moved back to the previous manager about 5 years later after the portfolio was reconfigured.  The stability of quietly sticking to our knitting has been rewarding, especially considering the events and recovery following 2008.  Our sloth like behavior has helped defer capital gains taxes.
Making short term predictions about the future is a rather dubious exercise.  It has been mentioned that economic forecasters were created to make fortune tellers look good!
We have no specialized knowledge that will make us consistently correct with our view of the short-term direction of markets, interest rates, the dollar, political outcomes, or other economic opinions.  We are just as good at not knowing how to consistently predict short term conditions as most others, including those who often appear to be well informed of the economic minutia.
We make portfolio decisions based more on what we don't know than what we think we know.  Knowing what we don't know is important because it keeps us from making decisions that would be the equivalent of going all in during a poker game.  You wouldn't bet large with a weak hand unless you were bluffing and we don't bluff with your money.  Staying humble with a lack of confidence in economic predictions keeps us from thinking we know something that we are unlikely to know with a high degree of certainty and reliability.   We stay within our narrow circle of competence and work with what we know.
Here is what we think we know.   With this information and a twoonie, you can buy yourself a cup of coffee!
Since the market crash of 2008, investors have made a flight to safety.  The safe refuge following any calamity in financial markets is normally bonds and other fixed income securities and that trade worked well while interest rates were falling.  In 2016, interest rates bottomed and they are beginning to move up which is bad news for holders of bonds and many other fixed income securities.
The flight to safety allowed time for cooler heads to prevail.  The refugees fleeing equity markets are faced with a real rate of return on bonds that is a negative yield, after tax and inflation.  There is also a reckoning that must take place to consider the additional risk posed by rising interest rates while holding a security bearing a low fixed rate of return.
In the meantime, equity markets have bounced back, 123% on the TSX in the 89 months leading up to July 31, 2016.   Money has been flowing out of bond markets and into alternative proxies for fixed income.  Many of these proxies carry higher default risks than traditional sovereign bonds and the threat of rising rates has made it so many investors conclude that there is no alternative for safety except to own dividend bearing investments in the largest companies.
The investment world is upside down when investors are buying fixed income for capital gains and equities for yield and capital preservation!
The herd has assembled.  We're observing group think as the cost of the largest dividend bearing investments is carried higher by mindless programed trading driven by algorithms which indiscriminately drive up prices for the good, bad, and the ugly – so long as they are part of an index.  When higher prices look good on portfolio summaries,  people get greedy.  The euphoria of the Dow approaching 20,000 makes people overlook, for example, the fact that large established companies with anaemic earnings are more likely to be directing current earnings away from shareholders and into underfunded pension plan obligations for former employees.   Or overlook that earnings are often being driven by share buybacks, or refinancing debt, rather than through sales of products and services.
There is something inherently wrong about expecting prices to go higher just because there is a wild card of epic proportions in the highest office of the largest economy in the world.
As mentioned earlier, we made a transition to focus on dividends in 2004.  We had no idea what was coming in 2008 and we didn't know interest rates would fall as much as they did.  While we have benefited handsomely from our earlier decision, we feel it has become expensive to own large dividend paying companies because the trade is over bought.  We know if you buy good businesses at a decent price, preferably at a discount, we can have a reasonably good chance of succeeding.
Finding good value today has become more difficult than it was at any time in the last 8 years.  Risk of a correction is increasing as prices go higher.  We know that we're currently riding the longest running bull market in history.  We need to practice being fearful when others are greedy.  We can't predict the timing of a correction, except that the longer the markets continue moving up, the sooner the opportunity to buy at a discount will come, which is the right time to be greedy!
We want to position ourselves based on what we know, so we're making some additional defensive changes to increase cash and reduce the cost of what we own.   We're sticking to our knitting!
Administration
Within the context of administration, where we may have stumbled, we have done our best to resolve the issues.  Our dealer provides us with excellent support in compliance related supervision which prevents trouble from happening or assists with early detection.  When we make a mistake, we discover it quickly and where there are financial implications, we pay for them out of pocket.
We would rather pay and understand how to avoid a similar mistake in the future than suffer an ounce of reputational damage.  Fortunately, our use of Letters of Indemnity has been few and far between and the costs manageable.  Thanks to our team, there are no accidents to report, so we are keeping our eyes on the road!
We do a good job of following up on trades – most advisors do not go out of their way to report when a transaction is completed, we do.  In 2016 we have taken to the shameless imitation of Amazon by indicating the progress once an order is processed.  We have also implemented the progress bar approach on meeting invitations, agendas, reviews, and meeting follow ups.  We want to provide visibility on where we are in the service process.  I don't know of any other financial advisors who are doing what we are doing and it doesn't matter, it feels like the right thing to do.
Our systems are entirely cloud based and secured by Microsoft.   With the assistance of programmers from India, Talisman has customized an industry leading, enterprise level, client relationship management (CRM) software.
Important client documents are scanned into our CRM system using Microsoft Sharepoint which is a fully integrated document management system.  We can find documents more quickly and reliably than many businesses with hundreds of employees and huge resources at their disposal.
We have also created service dashboards that I have never seen or heard of being offered by any other advisor anywhere!  We have identified the individual financial planning deficiencies across our entire business and we are able to drill down to locate and resolve issues for any individual client in our care.  The dashboards look like this, (click to open).
Over the next year, we will ensure our top-level clients are showing zero deficiencies on our dashboards!  Similarly, we currently use a different type of dashboard to follow up on all of the outstanding service activities.  Those activities are normally resolved to zero by the end of each month.  We're obsessed about how we serve our clients and you get the benefit of our fanaticism!
We may be small, but we're punching well above our weight class!
We subscribe to a scheduling software that is integrated with our CRM so that clients can simply "click" to schedule themselves in for an appointment.
We pay for subscriptions to monitor the cost of insurance with any company in Canada and to track performance on Canadian Mutual Funds, ETF's, and segregated funds.  We're in the information loop and we stay within our circle of competence!
FundEX upgraded the client facing web portal in November 2016 for gaining online access to portfolio information.  The new system now includes greater functionality and easier retrieval of password information, so you don't feel like you're bothering someone when you misplace your password.
In 2016 we also began moving clients onto a nominee platform that is allowing clients to put money directly into their investment savings plans using internet banking.
The best is yet to come!  We're very soon moving away from the need to get signatures on documents, another big step forward using technology.
Conclusion
We're at the beginning of a new era in financial management.  The needs and demands of investors operating in a low return environment make it more important than ever to be focused on value.
You are invested with a firm which is founded on the principles of doing the right thing because it's the right thing to do!  Over three decades we have confirmed that what goes around, comes around.  Our pay it forward culture will be here for a long time to come.
Talisman has an excellent succession plan in place with Grant already logging 4 years of experience.  Jean and Shirley are also the right people to have on the bus with us.  We have solid bench strength, with access to specialized skill sets, available through a proprietary network of independent professional advisors organized and available to assist you.  These professional resources are proudly displayed on our PEACE web site and waiting to be introduced as needed.
We're solidly focused on investing as a conduit to better living.  We see financial services as the housekeeping that needs to be done so you can enjoy a higher quality of life.  What you have with us is a holistic and consistently high level of service which the marketplace holds in limited supply.  The cost of our all inclusive service is right in line with fees charged by much larger mainstream institutions which are not providing anywhere near the same levels of service.
Now I ask you this.  What is your opinion of myTalisman™?  If we are worthy of your praise and admiration – please reward us by paying forward the ultimate compliment – introduce us to someone you care about, a family member or a friend.  We will continue to make you look and feel good, and we will pay it forward together.  Let's make 2017 the best year ever!
communication
|
Investment Planning
|
Administration
|
Talisman
|
Financial Planning
|
2016 Annual Report
|
myTalisman
|
transformation